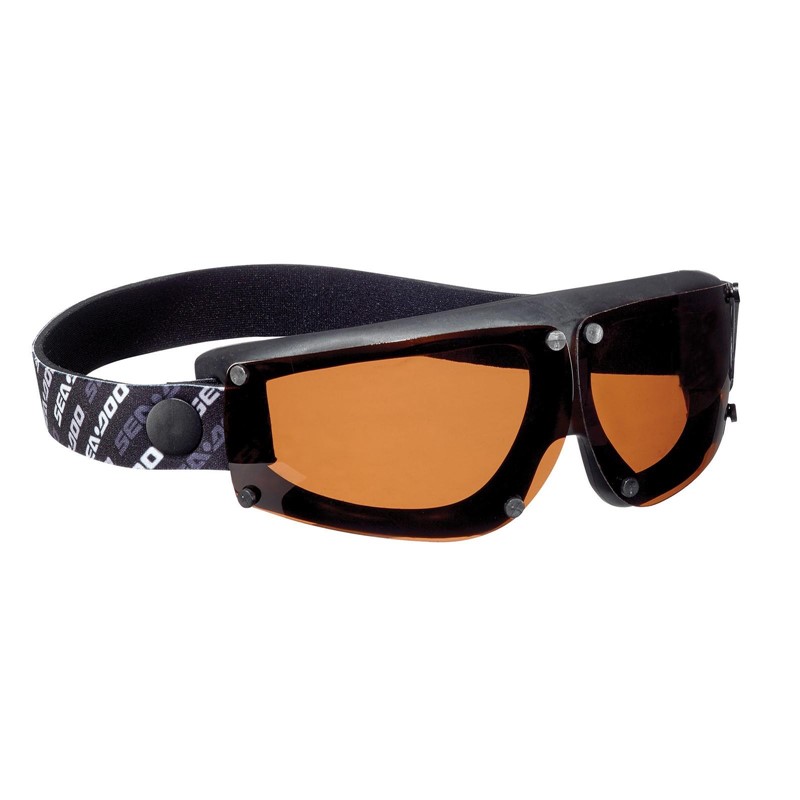 click on image for larger view
Sea-Doo Amphibious Riding Goggles
Product Description
Made of super strong and lightweight material that floats above water.
Aerodynamic design uses soft flexible frame that mold to the shape of any face while offering 100% UV protection.
Suspended lens design for the best anti-fog performance with interchangeable polarized lenses.
Goggles-to-life jacket attachment cord to avoid losing your goggles in water.
Adjustable Sea-Doo branded strap.
Includes pouch that also doubles as cleaning cloth.